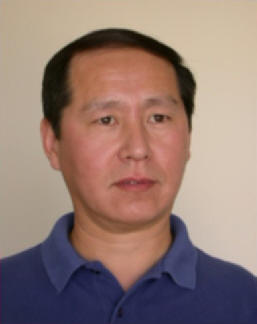 Dr Jingxin Zhang is strongly focussed on signal processing and control techniques.
Honorary Research Associates and former members of staff

A/Prof William A Brown

Prof John Bird

Mr. Terry Cornall has an information page that links to many prior projects.
Dr. Gregory Cambrell

Mr. Greg Daley

Dr. Donald Keogh

Mr. Nick Moore

Dr. Russell Naughton has devoted many hours to creating the superb website: Hargrave : 150 Years of Australian Aviation History

Dr Khok Khee Pang was instrumental in the creation of CTIE, and originally spent his time on compression and coding techniques related to video. More recently he has been working on space time channel encoding. He has an information page that highlights some prior work as well as contact details.

Brett Pentland
Dr. Thirukkumaran Sivahumaran has recently received his PhD. The title of his thesis was "Multiuser Receivers for Coded Transmit Diversity DS-CDMA Systems". He is now working with Dr. Pang and Dr. Binh on space time encoding systems.