---
Sir Sydney Camm (1893-1966)
---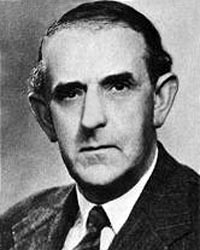 Sir Sydney Camm
http://user.tninet.se
Sir Sydney Camm was born at Windsor, England, August 5, 1893. He's fascination with aeroplanes was apparent at an early age.
In 1912 he was a member of the Windsor Model Aeroplane Club, which designed and flew a man-carrying glider. He was knighted in 1953 and died March 12 1966.
1925 Sydney Camm joined Hawker and was in charge of the drawing office at the Kingston-upon-Thames, Surrey.


In the 1920's and 30's he designed for Hawker a series of biplanes that were elegant expressions of the biplane format. These were the Audax, Fury and Hart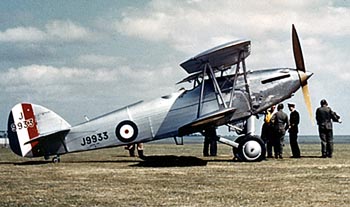 Hawker Hart

download a 1000pixel image


He also fathered the famous Battle of Britain fighter the Hurricane and later the Typhoon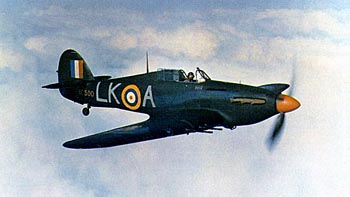 Hawker Hurricane, c.1940

http://www.compass.dircon.co.uk

download a 1000pixel image


While the Typhoon was still in teething troubles, discussions were taking place with the Director of Technical Development for its successor. The lessons learned from the Typhoon were incorporated wing thickness was reduced from 18 percent to 140 percent longer range was provided, and the Bristol Centaurus radial engine was considered, as well as the latest Sabre.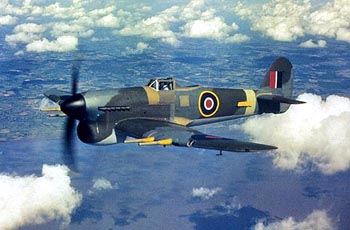 Hawker Typhoon

download a 1000pixel image


The design was successful, and went ahead as the Tempest V (Sabre) and Tempest II (Centaurus). The Tempest V, built at Kingston and Langley, went into service in 1944 and performed outstanding service against the flying bombs, but the Tempest II, built by Bristol at Weston-super-Mare, was only just going into service when the war ended.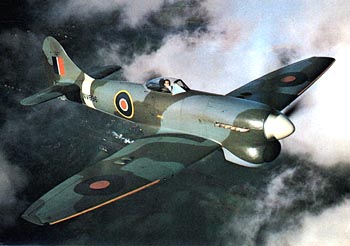 Hawker Tempest V

download a 1000pixel image


Still striving after higher performance and before the Tempest became operational, discussions took place between Camm and the Air Ministry for a Tempest light fighter. This was a Tempest with a reduced wing area, a Centaurus engine, and a considerably improved view for the pilot. Before long it was named Fury. A carrier based Sea Fury version was also developed.
Hawker Sea Fury FB11, RAAF

download a 1000pixel image


The Sea Fury was another success story, going into service with the Royal Navy in 1946, seeing service in the Korean war, and remaining in service until 1953, when replaced by the Sea Hawk. With the Sea Fury, the second stream (of aircraft design) came to an end. In its development the ultimate in design of fighter aircraft using piston engines had been reached. A series which started with the feellng that four .303 guns were the biggest load a wing could take, ended with loads in service reaching 1,500 lb per wing.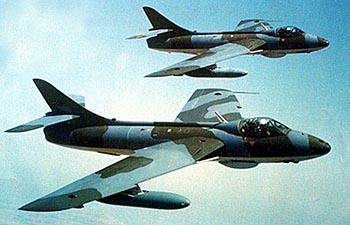 Hawker Hunter

download a 1000pixel image


Then there were jets! The beautiful Hawker Hunter and the P.1127 prototype of the Harrier, the world's first operational aircraft with vertical take-off and landing (VTOL).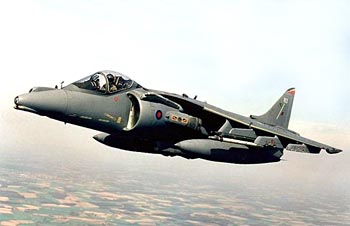 Hawker Harrier GR7

download a 1000pixel image


Camm, whose last act as an aircraft designer was to have input to the "MRCA" (Multi-Role Combat Aircraft) of the late 1960s, which became known as the Tornado - in itself, a continuation of an old Hawker airplane name.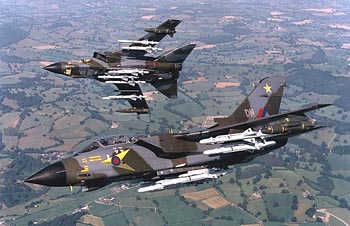 Hawker Tornado

http://www.airforce-technology.com

download a 1000pixel image


With the exception of the flutter trouble on the early Typhoon, none of these aircraft suffered from structural failure, and all through World War II showed a capability to take heavy punishment and return safely to base. This record was not achieved at the expense of performance, because the structure weight percentages were low by then-prevailing standards, but by careful attention to detail design and choice of materials.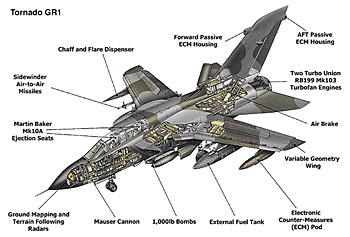 Hawker Tornado GR1

download a 1000pixel image


To all these projects, Camm applied a simple philosophy see the need, and set out to provide for it; work closely with the engine company to ensure the best possible marriage of engine and air-frame; keep things as simple as possible, both in layout and construction; and do not go too far beyond the existing states of knowledge in too many areas at once.

Portrait of Sir Sydney Camm and text from from: Roland Beaumont's Tempest at War
---
A Short History of Sir Sydney Camm CBE, FRAeS 1893-1966
http://www.thamesweb.co.uk
Sydney Camm, one of Britain's most distinguished aircraft designers, was born in 1893. From his schooldays he had shown a keen interest in aviation, founding the Windsor Model Aeroplane Club and constructing many successful model aircraft.
In 1914 he joined Martinsydes as a woodworker, and while there was fortunate to come under the influence of G H Handasyde, one of the leading aircraft designers of the period. He assisted Handasyde with design work, until, in 1923, he joined the Hawker Engineering Company, successor to the Sopwith Aviation Company Ltd. Camm joined the company as a senior draughtsman but within two years had been appointed Chief Designer. He was to remain with Hawkers for forty-three years, until his death in 1966. ...more
---
Sir Sydney Camm
http://www.eagle.ca
Sir Sydney Camm, 'father' of the Typhoon-Tempest series of aircraft. This brilliant designer had been in charge at Hawker's Kingston-upon-Thames works for 12 years when discussions on the series started in 1937, and during that time he had produced a stream of successful military aeroplanes,including the Hart, the Fury and the Hurricane. A warm and generous man who cloaked these qualities with a brusque exterior, he drove his colleagues hard in the search for perfection. He was knighted in 1953 and died March 12, 1966.
During the period of the early development of the Typhoon, as the inevitability of World War II became apparent, and the pace and pressures of the national rearmament programme quickened, the design team at Kingston was spurred on mercilessly by Camm in his search for perfection. ...more

---
Further Reading
British Aircraft Directory - Manufacturers - Hawker
http://britishaircraft.co.uk
The Hawker Biplanes
Hawker Hart and Hind
http://www.raf-waddington.com
Hurricane
The Hawker Hurricane
http://www.vectorsite.net

Combat Aircraft of World War Two : Hawker Hurricane
http://www.compass.dircon.co.uk

Friendly Rivals: Hurricanes and Spitfires
http://history1900s.about.com

The Hurricane and Spitfire
http://www.geoffreycullern.com
Typhoon, Tempest, & Sea Fury
The Hawker Typhoon, Tempest, & Sea Fury
http://www.vectorsite.net

Hawker's Storm Fighters of WWII
http://home.att.net
Hunter
Hawker swept wing designs P.1052 and P.1081
http://www.vflintham.demon.co.uk
Tornado
Panavia Tornado MRA-75 (Multi-Role Aircraft 1975)
http://niels.brunklaus.com

Panavia Tornado IDS
http://www.aeroflight.co.uk

Tornado in Focus
http://www.flyingzone.co.uk
Harrier
Les Hawker P.1127/Kestrel/XV6A et P.1154
http://prototypes.free.fr

Hawker Siddeley P.1127
http://users.chariot.net.au

www.harrier.org
http://www.harrier.org.uk
---
Sydney Camm at play
Twin Pushers and Other Free Flight Oddities
David Dodge writes...
Randy Cox brought this to my attention. It's a pic of Sydney Camm holding a very old and quite British Twin Pusher. This fine pic can be found in the Smithsonian Book of Flight by Walter Boyne.
Sydney Camm

Twin Pushers and Other Free Flight Oddities


In a later times Camm was responsible for the Hawker Hurricane and VTO Harrier. Check the un-A-frame, the transparency of the silk(?), the construction of the wing and the onlookers.

Thank you Randy Cox, Walter Boyne, Sydney Camm, and some anonymous photographer for making a day
---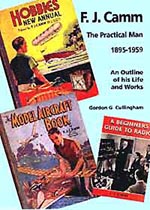 Sir Sydney Camm and his Model Aircraft
http://www.thamesweb.co.uk
Sir Sydney Camm lived in Windsor in his childhood at No. 10 Alma Road, with his brother Fred Camm, the Editor of the famous 'Practical...' series of magazines.
His father, was an excellent carpenter and joiner and must have instilled in Sydney an interest in handwork, accuracy and quality.
Before leaving The Royal Free School in 1908, aged 14, he spent hours whittling propellers for model aeroplanes.

The brothers became sufficiently competent in building reliable model aeroplanes that they supplied Herberts' Eton High Street shop. Their models of biplanes and monoplanes were advertised as "Will Really Fly", and "Will Rise from the Ground".
They found that a better price could be obtained by direct sales to the Eton College boys - these had to be delivered, at night, via a string lowered from the Eton boys' dormitories to avoid notice from the school authorities - and by Herbert's who were not amused to find out what was happening.
also see...
In Camm's Footsteps - Practical Wireless 1932-2002
http://www.pwpublishing.ltd.uk
Top | Pioneers Home